RM57 Steal!!
Available in 2 colours - Black And Red (pre order)
Whats New?
Pre order promotion from 20th Oct 2010 till 30th Dec 2010!! Hurry dont wait!!
Click on the image below to find out how?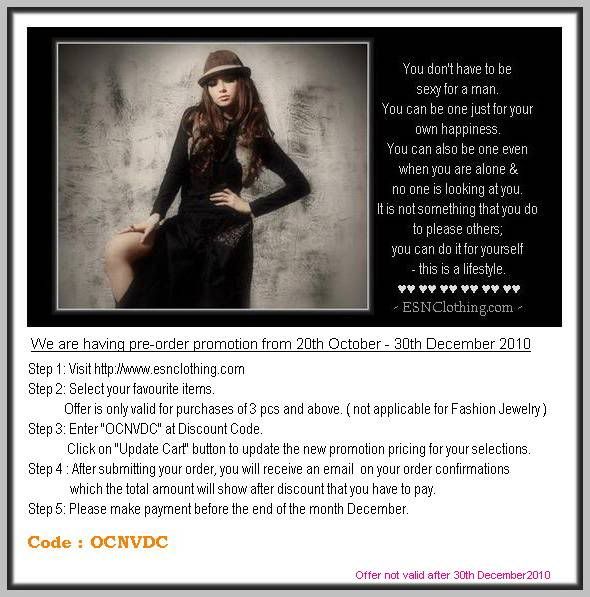 What we think?
GOSH!! items at ESN are very affordable, items from RM3 and above. Their selections are very unique, and guess what, when we were browsing their site, we felt as though as we were drowning in lovely clothings. They have a very huge collection. Guys trust me, no regrets check them out. Grab the promo!